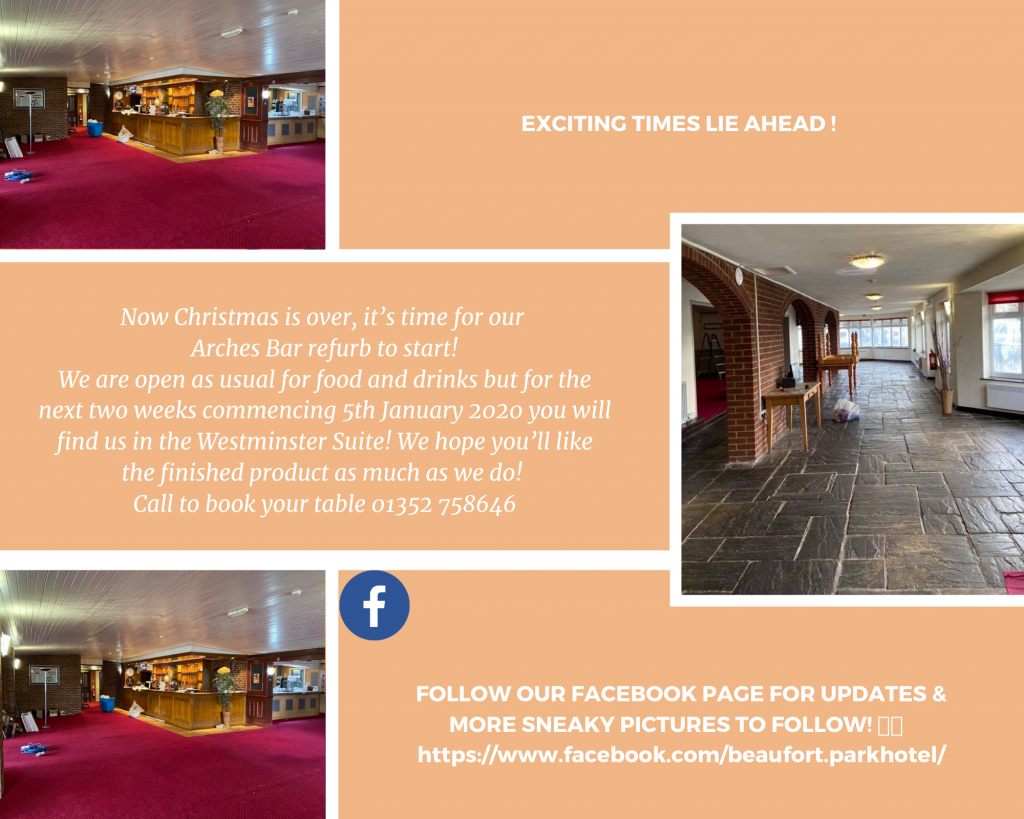 Let the refurbishment commence!
From 5th January 2020,  we are open as usual for food and drinks, but for the next two weeks you will find us in the Westminster Suite!
Open daily 10.00am to 11.00pm.   Please call to book your table 01352 758646
Follow us on facebook for updates as the work progresses….